Minecraft is the best-selling cross-platform title in the history of the gaming industry.
Minecraft is a really good pixel graphics game. The game is an open environment allowing players to discover and harvest raw materials, create houses, and live in the game world. Minecraft allows players to build and change a gameplay mechanic according to their preference.
Back in 2011, Minecraft was publicly published as a video game. Due to the positive response of the players, the game has been migrated to other platforms such as Xbox, PlayStation, Android, iOS, etc. So if you're looking for games like Minecraft to play on your Apple iPhone, you've come to the right spot, here are five iOS-like Minecraft titles for you.
Block Craft 3D – Building Games
Like Minecraft, this game is also an open universe with block characters. You can create a village from scratch. The game has won the hearts of smartphone gamers with its accessibility and addictiveness. This game has been ranked 4.7 stars in the Apple App Store!
Terraria
You can build and join the battle, as you want, in this game! Besides reminding you of Minecraft a few times, this game also features consistent controls and simple gameplay, making it popular with smartphone gamers.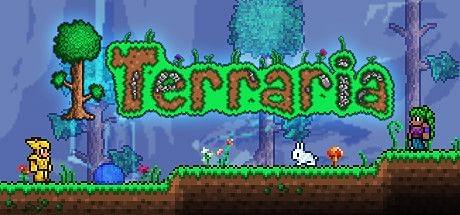 The Blockheads
The animations in Minecraft are very similar to this 2D side sandbox scrolling game. This title is all about adventure and survival, and is built in a way that fits very well on touch screens. You can opt to play offline in single player mode or online with your friends.
Stardew Valley
This game lets you feel the joy of an open farm. With more than 50 hours of gaming, smartphone gamers enjoy their authentic village life image. The idea that you can turn a muddy field into a lovely farm with so many choices to configure a farmer and your house would make you reminiscent of Minecraft.
Block Fortress
Block Fortress will remind you of Minecraft, and it also allows you the ability to create fortresses to defend against your enemies. So this title is testing your skills as a builder and a warrior. There's also a multiplayer mode in this game, complete with seven different types of terrain that you can overcome.